Welcome to
Greater Metropolitan Area Housing Authority
of Rock Island County
Public Notice
The Greater Metropolitan Area Housing Authority of Rock Island County (GMAHA) announces the opening of the waiting list for Section 8 Project-Based Vouchers (PBVs) , a rent subsidy assistance program for elderly persons 62 years or older at the following property:
Garfield School Senior Development
1518 25th Avenue
Moline, IL 61265
(Opening in 2019)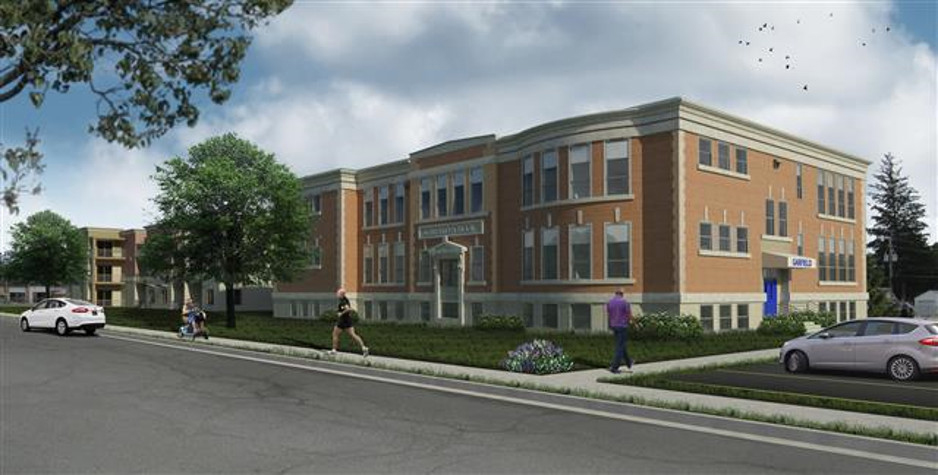 The wait list will open on Tuesday, September 4, 2018, 9:00 a.m. The waiting list will remain open until further notice. Please note that only pre-applications from seniors who qualify for one bedroom elderly units will be accepted. Furthermore, submission of a pre-application does not guarantee placement on this waiting list and placement on this waiting list does not guarantee eligibility or an offer of housing.
Who is Eligible for Rental Assistance?
The individual must be eligible for a one bedroom unit according to GMAHA's occupancy standards and meet the definition of elderly status (age 62 years or older).
Eligibility is based on household income, citizenship, and the ability of the individual to meet screening requirements.
GMAHA does not discriminate on the basis of race, color, religion, national origin, sex, age, familial status or disability.
How to Apply
Pre-application forms may be accessed on GMAHA's website at www.gmaharic.org beginning on September 4, 2018, 9:00 a.m.
Complete & Submit Pre-Application. Applicants will receive an instant online confirmation of acceptance of their application submission.
Assistance with completing the online application will be provided at GMAHA's office, located at 621 17th Avenue, East Moline, IL 61244. Free access to the Internet is also available at public libraries.
Important: If you are an individual with disabilities and need assistance with the application process, please contact GMAHA's Section 8 Department at (309) 755-4527 ext. 416 to make arrangements for the completion and submission of your application.
Placement on the Waiting List will be ranked by date and time of submission of the completed pre-application and local jurisdiction preference.
GREATER METROPOLITAN AREA HOUSING AUTHORITY OF ROCK ISLAND COUNTY SMOKE-FREE POLICY
In accordance with HUD regulations, the Greater Metropolitan Area Housing Authority of Rock Island County has adopted these smoke-free policies. The policies are effective as of July 1, 2018. Due to the increased risk of fire, increased maintenance costs, and the known health effects of secondhand smoke, smoking is prohibited in all living units and interior areas, including but not limited to hallways, rental and administrative offices, community centers, day care centers, laundry centers, and similar structures. Smoking is also prohibited in outdoor areas within 25 feet from public housing and administrative office buildings.
This policy applies to all employees, residents, household members, guests, and service persons. Residents are responsible for ensuring that household members and guests comply with this rule. The term "smoking" means any inhaling, exhaling, burning, or carrying any lighted cigar, cigarette, pipe, or other prohibited tobacco product in any manner or any form. Prohibited tobacco products include water pipes or hookahs. Violation of the smoke-free policy constitutes a violation of the terms of the public housing lease. Consequences of lease violations include termination of tenancy.
Our Mission Statement:
"Working together to provide and maintain quality housing that is safe, secure and affordable."
The Greater Metropolitan Area Housing Authority of Rock Island County (GMAHA) provides quality, affordable housing to low and moderate income individuals in the Rock Island County area. We are committed to providing programs and services that enrich the lives of our residents.
We invite you to explore our website and learn more about GMAHA's programs and services.